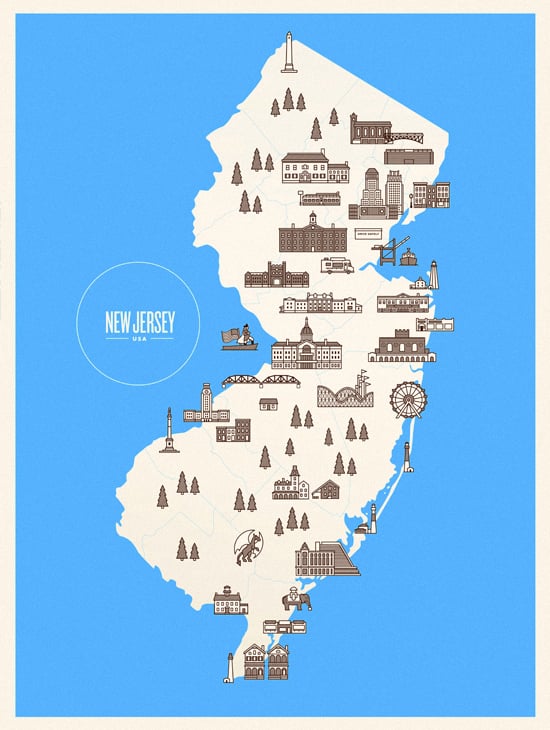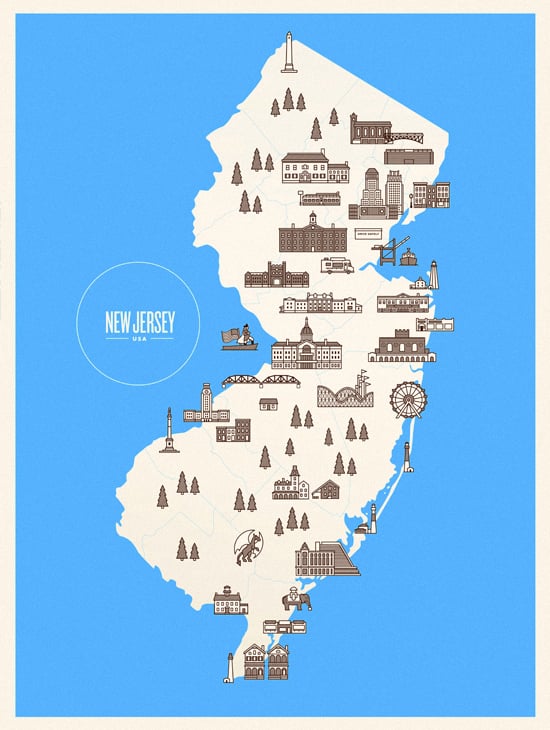 The Great Garden State Screenprint
$25.00
Celebrate New Jersey's rich history with this two-color screenprinted map. Over 40 detailed illustrations showcase both historical and cultural landmarks throughout the state. Beautifully printed on 100lb French Whitewash paper by the gang at Mama's Sauce in Orlando, Florida.
Each poster is accompanied by a 1-page guide highlighting each landmark.
18" x 24"
Limited quantity of 50 prints. Signed & numbered.