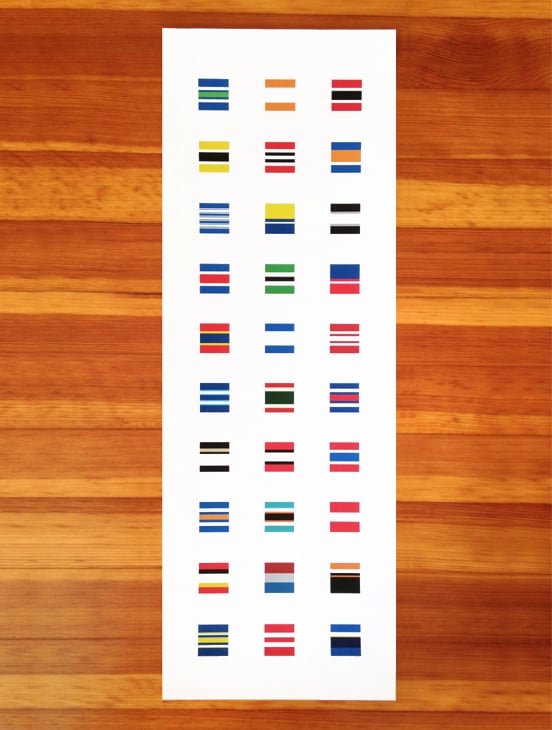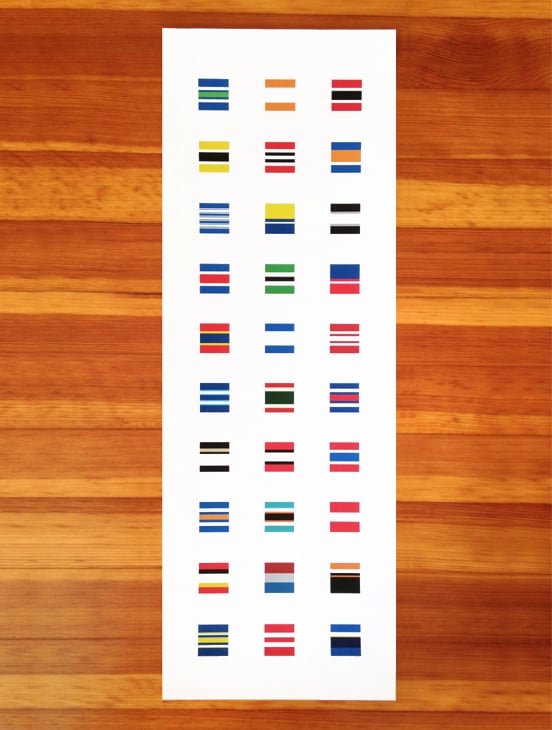 30 Blocks, 30 Socks
$8.00
Attention puckheads trapped in designers' bodies!
All 30 pro teams (as of 2013-14) are represented by their unique and colorful sock striping in this piece inspired by nautical flag art. Digitally printed on bright white, uncoated poster paper by the fine folks at Waldwick Printing Company in Waldwick, New Jersey.
9" x 24"
Limited quantity of 30 prints. Signed & numbered.